August 20: Education Day – Presentation about Adventist Education (Download Material)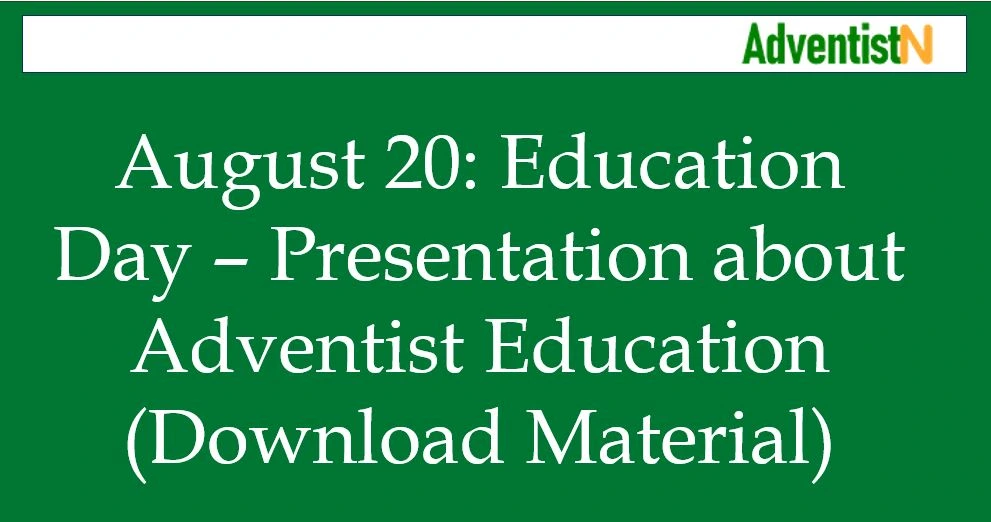 The Education Department's role involves coordinating, promoting, training, and ensuring the quality of the global educational program of the Seventh-day Adventist Church. This program encompasses 9,489 educational institutions, including schools, colleges, and universities, with a total of 111,360 educators and 2,044,709 students.
In close collaboration with Education Department directors across 13 world divisions, the team offers services to boards, administrators, and faculty members of Adventist educational institutions worldwide. Additionally, the staff provides assistance through the world divisions to educational leaders at union/conference/mission levels, as well as teachers in Adventist primary and secondary schools. The goal is to integrate the Adventist philosophy of education and faith-and-learning principles into the fabric of each institution.
Through collaboration with AMiCUS, the Department partners with Adventist Chaplaincy Ministries and Youth Ministries Departments to nurture the faith of Adventist students attending non-Adventist educational institutions globally.