Babcock University High School Admission Requirements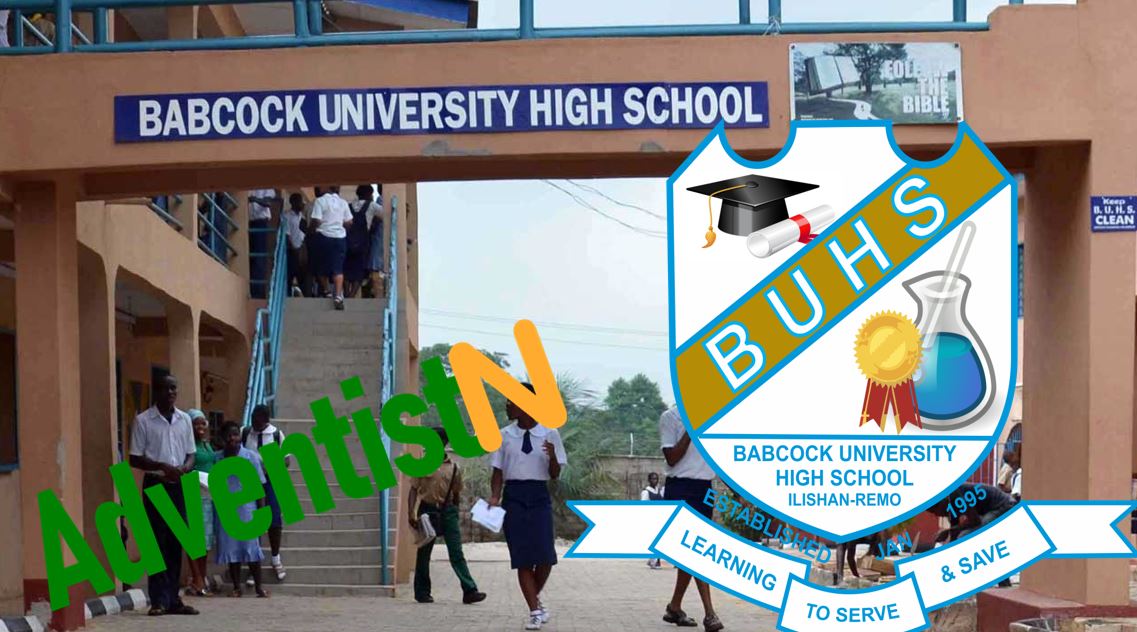 Babcock University High School is standard school established to provide secondary education to the youth to become independent, resourceful and responsible citizens of the society and servants of God. BUHS is owned and operated by the Seventh-day Adventist Church in Nigeria. The high School is located at Ilishan-Remo, Ogun State, Nigeria,
Core Values
Excellence, Love, and Quality Services.
Vision:
To become a first class faith based institution.
Babcock University High School Admission Requirements (BUHS)
Candidates seeking admission into JS 1 must not be less than 10yrs by September of each admission year.
Intending candidates must be successful in both the entrance examination and interview.
The school determines the acceptable cut-off grade for admission yearly.
International candidates seeking admission to the school must have completed the equivalence of the primary school Leaving
Certificate for admission into JS 1
Entrance examination are conducted yearly in May.
Students are tested in Mathematics, English Language and General Paper which consists of Social Studies, Basic Science, Basic
Technology, CRS, Computer Studies, Agricultural Science, Creative Art etc. Please consult past questions for more details.
Entrance Examination is also conducted yearly for candidates seeking admission into JS 2 and SS 1.
Admission shall until further notice be by entrance examination and interview only.
Purchase of the admission form is at the rate of N7, 000.00 using Verve Card, Master Card or Visa Card
Intending candidates are to buy application form online by making e-payment, fill and submit the form online.
Centres to purchase the hard copy of the admission form, fill and submit to the school:
i. Seventh Day Adventist Church – Oke-Bola, Ibadan, Nigeria.
ii. Babcock University Guests House – Abuja, Nigeria
iii. Seventh Day Adventist Union headquarters – Lagos, Nigeria,
iv. Seventh Day Adventist Conferece Headquarters – Ekiti State, Nigeria
and any Seventh Day Adventist Conference Headquarters in Nigeria
NOTE: Successful candidates in the entrance examination would be invited for oral/written interview
Candidates for interview should come with the following materials;
Writing materials
Birth certificate
Examination slip
Receipt/Teller for the purchase of application pin card
Last/Previous school result collected
Testimonial from past school attended
Two passport photograph
Successful candidates for interview would be given admission letter by hand and other documents are to be downloaded online, filled and returned back to the student's affairs unit for the candidate to be allocated a class and hostel accommodation
Admission documents to be downloaded are;
Acceptance form
Attestation form
Parents data form
Boarding House requirement
Sick Bay Requirement
School Bill
Information from the Counseling Unit and Chaplaincy.
NOTE: Students resume for first term in every September. There is always a four-day orientation programme that begins immediately after registration.
Procedure on how to apply for the access code will be supplied by the ICT department.
Babcock University High School Admission Requirements
VISIT BUHS
You can also check out Babcock University Admission Requirements for all Undergraduate Programs