Sabbath School Study Guide, First Quarter 2022 – Download Material (PDF)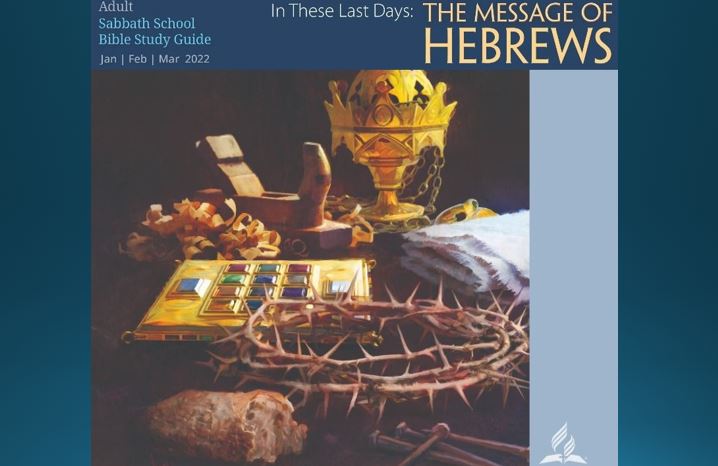 Sabbath School is one of the most important parts of Sabbath. It gives us the opportunity for fellowship, mission understanding, outreach, and one of the greatest parts, Bible study, and discussion. What a privilege to be able to study our Bible and the Adult Bible Study Guide in a small group setting and make the wonderful biblical instructions practical for our spiritual experience the next week. No one should miss Sabbath School.
Sabbath School Study Guide, 1st Quarter 2022 is all about messages from the book of Hebrews in these last days.
Title: In These Last Days: The Message of Hebrews
Memory Text:
"For you have need of endurance, so that after you have done the will of God, you may receive the promise" (Hebrews 10:36, NKJV).
Lesson 1: The Letter to the Hebrews and to Us
Lesson 2 – The Message of Hebrews
Lesson 3 – The Promised Son
Lesson 4 – Jesus, Our Faithful Brother
Lesson 5 – Jesus, the Giver of Rest
Lesson 6 – Jesus, the Faithful Priest
Lesson 7 – Jesus, the Anchor of the Soul
Lesson 8 – Jesus, the Mediator of the New Covenant
Lesson 9 – Jesus, the Perfect Sacrifice
Lesson 10 – Jesus Opens the Way Through the Veil
Lesson 11 – Jesus, Author and Perfecter of Our Faith
Lesson 12 – Receiving an Unshakable Kingdom
Lesson 13 – "Let Brotherly Love Continue"