Sermon: The Joy of Serving Others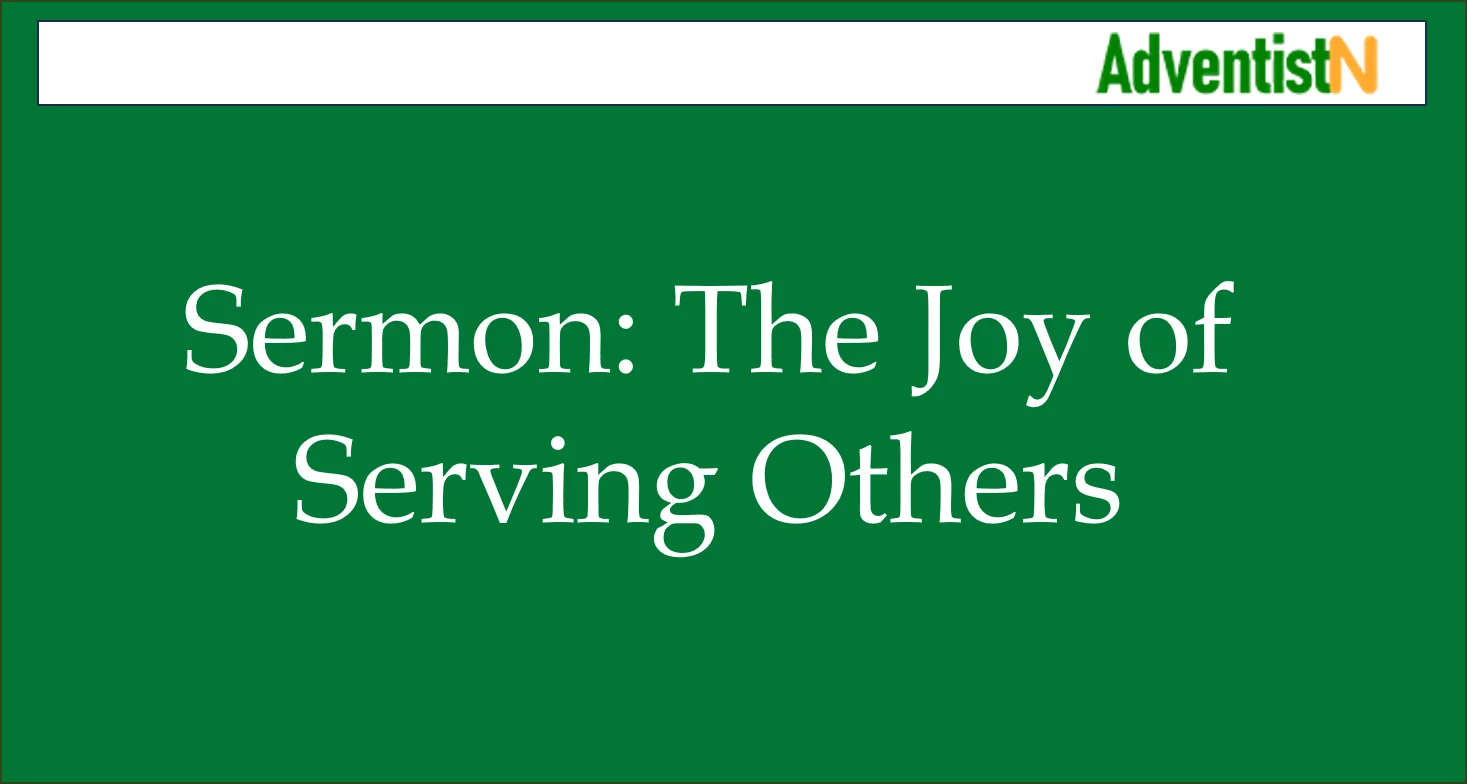 Introduction:
Good morning, beloved congregation! Today, we gather to explore a topic that is central to our faith: serving others. In a world that often encourages self-centeredness and personal gain, we find deep fulfillment and joy when we extend ourselves in service to those around us. Let us delve into the transformative power of serving others and discover the joy that comes from selflessness.
I. Understanding the Biblical Mandate for Serving:
As followers of Christ, we look to Him as our ultimate example of service and selflessness. Jesus, the Son of God, left the glories of heaven and humbly served humanity. We find His words in Mark 10:45: "For even the Son of Man did not come to be served, but to serve, and to give his life as a ransom for many." Additionally, Galatians 5:13 reminds us, "You, my brothers and sisters, were called to be free. But do not use your freedom to indulge the flesh; rather, serve one another humbly in love." These Scriptures highlight the call to serve others and emphasize the blessings and rewards promised to those who respond to this call.
II. Overcoming Barriers to Serving:
Sometimes, we encounter barriers that prevent us from embracing a life of service. We may make excuses, thinking we are too busy, too afraid, or too inadequate to serve effectively. However, it is essential to recognize and overcome these barriers. Let us remember that serving others is not solely about the time we give or the tasks we perform, but about the heart behind our actions. When we shift our mindset and cultivate a servant's heart, the barriers begin to crumble.
III. The Transformative Power of Serving:
Through the stories and testimonies of countless individuals, we witness the transformative power of serving others. People find immense joy and purpose in acts of selflessness. Consider the volunteer who spends hours serving meals to the homeless or the caregiver who tends to the needs of the elderly. It is in these acts of service that individuals experience personal growth, develop empathy, and discover the true meaning of their lives.
IV. Serving with Joy and Purpose:
Serving others is not meant to be a burdensome task but an opportunity to find joy and purpose. Joyful service goes beyond a sense of duty or obligation. It emanates from a deep well of compassion and a genuine desire to make a difference. As we embark on the journey of serving others, let us approach it with enthusiasm, gratitude, and a willingness to embrace the joy that comes from lifting the burdens of others.
V. Nurturing a Culture of Service in the Church:
As the body of Christ, we are called to nurture a culture of service within our church community. By creating opportunities for service and actively encouraging one another, we foster an environment where individuals can use their unique gifts and talents to serve God and bless others. Let us be a beacon of light in our community, known for our selfless acts of love and kindness.
Conclusion:
As we conclude today's message, let us reflect on the profound truth that serving others brings immeasurable joy and fulfillment. It is not a burden to be carried but a gift to be cherished. May we continually seek opportunities to serve, both within our church family and in the world around us. Let our lives be a testimony to the transforming power of service, and may our acts of love point others to the abundant joy found in a life devoted to serving others.
I invite you to pray with me: Heavenly Father, we thank you for the example of Jesus, who came to serve and not to be served. Fill our hearts with compassion and joy as we seek to serve others. Remove any barriers that hinder us from embracing a life of selflessness. Empower us to be agents of change in our communities and to bring glory to your name through our acts of love. In Jesus' name, we pray. Amen.
May you go forth with renewed joy, embracing a life of service to others. May the Lord bless you abundantly as you extend His love to those in need. Amen.