Sabbath School Daily Summary – April 25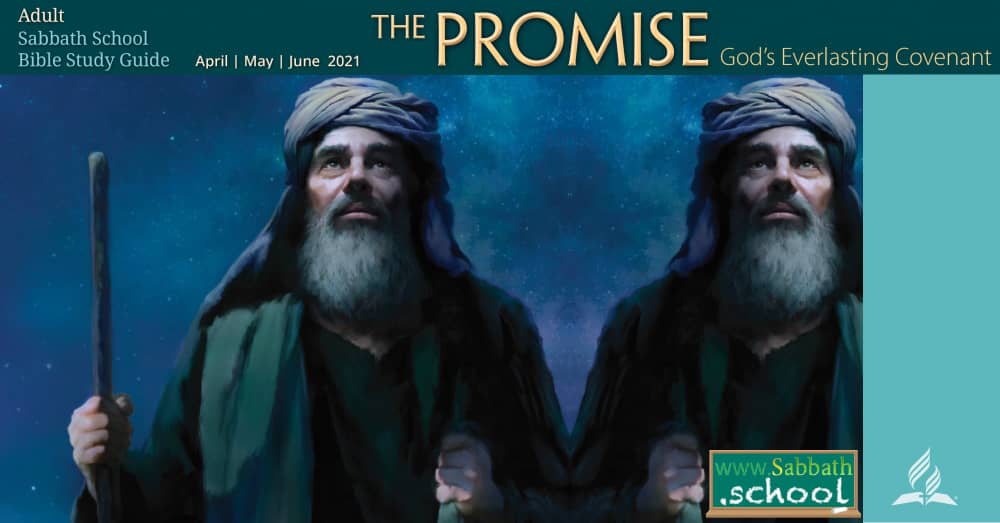 2nd Quarter: The Promise: God's Everlasting Covenant
Lesson 5 *Children of the Promise*
Sunday: Thy Shield
*Text: [[Gen 15:1]] BSB*
_After these events, the word of the LORD came to Abram in a vision: "Do not be afraid, Abram. I am your shield, your very great reward"
Message
Last week we saw how God introduced himself to Abram whenever He approached him. The covenant relationship with Abram wasn't a casual, distant one. God sought to be, and actually became intimate with Abram through the covenant. Aside being an eternal and all-powerful God, he was a personal God to Abram. *How's your relationship with God like? Does God see you as one who has opened up for a relationship, or He's still struggling to get your attention?* This week, we'll continue with God's covenant relationship with Abram, and how it affects us.
Sometimes when we talk about Abraham's walk with God, few spend time to think how long it took for the promise to be fulfilled. Years after the promise, there was no child for Abram. His hopes were gone, and he thought his servant was going to inherit everything. At the time he was about giving up, God came to him and strengthened him saying "do not fear… I am your shield" Abram felt his defenses had fallen, and nothing to rely on, but God came in a personal way again introducing himself as _his shield_. *God being his shield didn't mean all was well physically, in fact, that was the toughest part of his life. How then should we understand this concept?*
"Christ has not a casual interest in us but an interest stronger than a mother for her child… Our Saviour has purchased us by human suffering and sorrow, by insult, reproach, abuse, mockery, rejection and death. He is watching over you, trembling child of God. He will make you secure under His protection… Our weakness in human nature will not bar our access to the heavenly Father, for He [Christ] died to make intercession for us."
Reflection
We have great comfort from the life of Abram. How are we to understand the pains we go through today though we're faithful to God, having in mind that God is a personal shield to every child of His?