Sabbath School Mission Story – Second Quarter 2022 (Download PDF)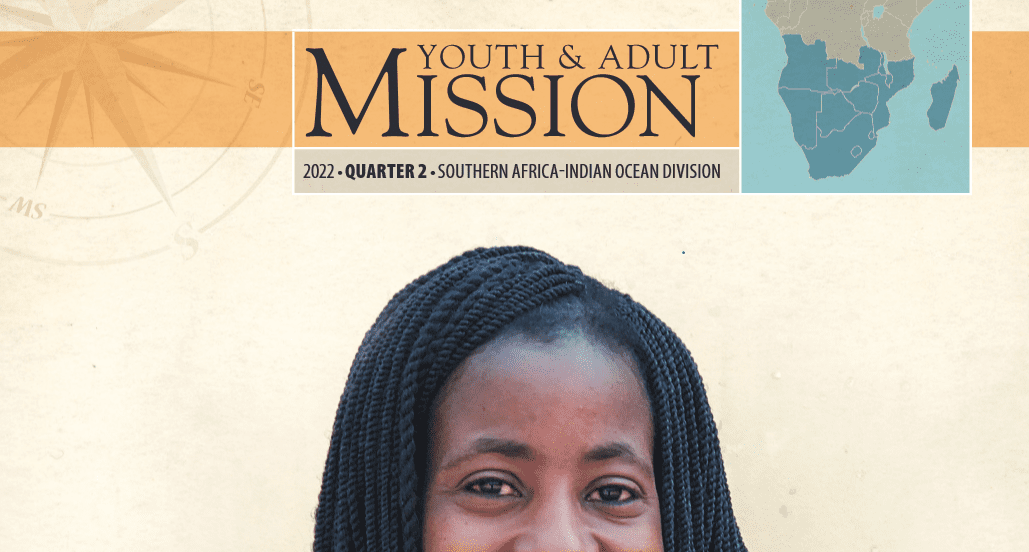 The weekly mission stories are an integral part of Adventist Sabbath schools around the world. This quarter feature the Southern
Africa-Indian Ocean Division, which oversees the Seventh-day Adventist Church's work in Angola, Botswana, Malawi, Mozambique, São Tomé
and Príncipe, South Africa, Zambia, Zimbabwe, and seven Indian Ocean island-nations, including Comoros, Madagascar, Mauritius, Mayotte, Reunion, Rodrigues, and Seychelles.
The region is home to 215 million people, including 4.2 million Adventists. That's a ratio of one Adventist for 51 people.
This quarter's six Thirteenth Sabbath projects are in three countries: Angola, Malawi, and the Indian Ocean island-
nation of Mayotte.