40 1 Corinthians Bible Quiz For Youth Programs With Answers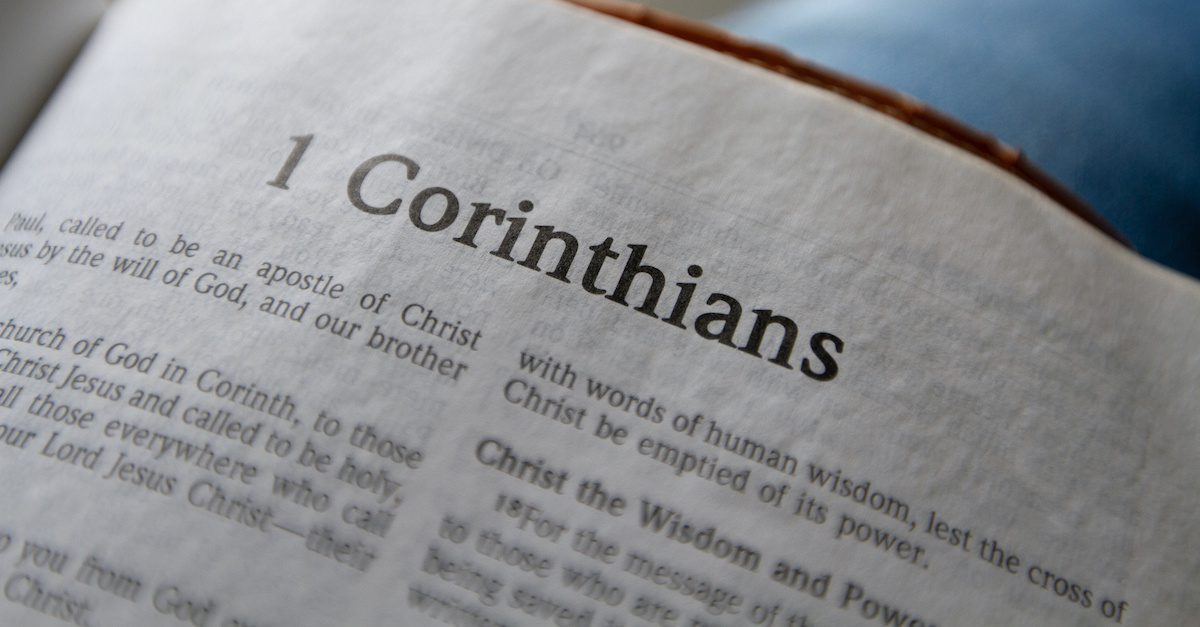 The book of Corinthians is one of the epistles of Apostle Paul. How well do you know the book of 1 Corinthians? The bible quiz below will show you how much you know the book of 1 Corinthians, although it was compiled for youths adults are free to participate.
Do well to share with your family and friends.
Questions
1.Who wrote the book of 1 Corinthians?
2. How many chapters are in the book of 1 Corinthians?
3. There was a dispute about leadership in the church of Corinth. True or False?
4. Who were the people that were baptized by Paul at Corinth?
5. But God chose the foolish things of the world to _____ the wise.
6. That, according as it is written, He that glorieth, let him glory in the ______.
7. Eye hath not seen, nor ear heard, neither have entered into the heart of man, the things which God hath prepared for them that ________ him.
8. According to Chapter 2, who searcheth all things?
9. I have planted, Apollos watered; but ______ gave the increase.
10. And ye are Christ's; and Christ is _______.
11. Know ye not that ye are the ______ of God, and that the Spirit of God dwelleth in you?
12. Wherefore I beseech you, be ye followers of ______.
13. For the kingdom of God is not in word, but in_______.
14. We are fools for Christ's sake, but ye are wise in who?
15. Moreover it is required in stewards, that a man be found faithful. True or False?
16. I wrote unto you in an epistle not to company with ______.
17. What was reported to be common among the Corinthians according to chapter 5?
18. What did Paul admonish the Corinthians to flee?
19. For ye are bought with a price: therefore ______ God in your body, and in your spirit, which are God's.
20. The Corinthians were admonished to take quarrels among them to the court. True or False?
21. To avoid fornication, let every man have his own _____.
21. It is better to marry than to burn. True or False
22. Knowledge puffeth up, but ______ edifieth.
23. Even so hath the Lord ordained that they which preach the gospel should live of _______.
24. Who was the rock that followed the children of Isreal in the wilderness?
25. According to chapter 10 vs 14, what were the Corinthians asked to flee?
26. Whether therefore ye eat, or drink, or whatsoever ye do, do all to the glory of God, Where is this text found in 1 Corinthians?
27. Be ye _________ of me, even as I also am of Christ.
28. Who is the head of every man?
29. After the same manner also he took the cup, when he had supped, saying, this cup is the new testament in my blood: this do ye, as oft as ye drink it, in remembrance of me. Does this signify holy communion?
30. The Corinthians were admonished to examine themselves before taking part in holy communion, True or False?
31. There are diversities of gifts, but the same _______.
32. According to 1 Cor 12vs22, the feeble members of the church are not important. True or False?
33. Now ye are the ______ of Christ, and members in particular.
34. Which chapter talks about charity(love)?
35. Charity suffereth long, and is ______ .
36. And now abideth faith, hope, charity, these three; but the greatest of these is _______.
37. But he that prophesieth speaketh unto men to _______, and exhortation, and comfort.
38. For God is not the author of _______ , but of peace, as in all churches of the saints.
39. Let all things be done decently and in order. True or False?
40. Christ resurrected on the fourth day. True or False?
Answers
1. Paul
2. 16
3. True 1 Corinthians 1vs10-17
4. Crispus and Gaius,the household of Stephanas. 1 Corinthians 1vs16
5. shame.
6. Lord 1 Corinthians 1vs31
7. love 1 Corinthians 2vs9
8. The Holy Spirit 1 Corinthians 2vs10
9. God 1 Corinthians 3vs6
10. God's 1 Corinthians 3vs23
11. temple 1 Corinthians 3vs16
12. Me 1 Corinthians 4vs16
13. Power 1 Corinthians 4vs20
14. Christ 1 Corinthians 4vs10
15. False 1 Corinthians 4vs2
16. fornicator 1 Corinthians 5vs9
17. fornication 1 Corinthians 5vs1
18. fornication
19. glorify 1 Corinthians 6vs20
20. false 1 Corinthians 6vs1
21. Wife 1 Corinthians 7vs2
22. charity 1 Corinthians 8vs1
23. the gospel 1 Corinthians 8vs14
24. Christ 1 Corinthians 10vs4
25. Idolatry
26. 1 Corinthians 10vs31
27. followers 1 Corinthians 11vs1
28. Christ 1 Corinthians 11vs3
29. Yes
30. True
31. Spirit 1 Corinthians 12vs4
32. False
33. body 1 Corinthians 12vs27
34. 1 Corinthians chapter 13
35. Kind 13vs4
36. charity
37. edification 14vs3
38. confusion 1 Corinthians 14vs33
39. True
40. False