Sabbath School Mission Story For Children– 3rd Quarter 2023 (Download PDF)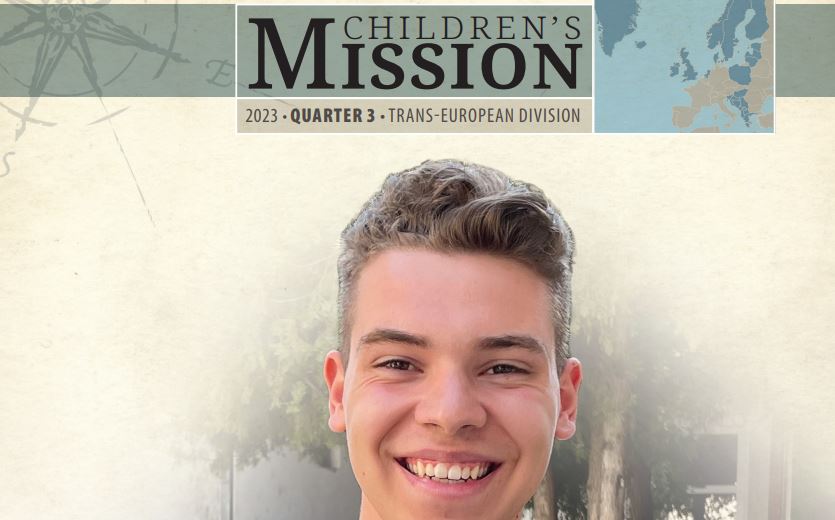 Sabbath School mission stories for children help us feel connected to the global Adventist family. They show us that people all around the world are working together to share God's love. We can feel a sense of unity and purpose as we hear these stories.
Sabbath School Mission Story For Children – Story List
Download file at the end of story list
The Little Cook – July 1, 2023
When they learn that he is 12, they are even more astonished. They want to know more about him and his family.
Baptized Like Jesus – July 8, 2023
Andrija couldn't believe it! God had answered his prayer so quickly. From that day, he knew that God would help him to get baptized in the sea.
Taming Wild Waves – July 15, 2023
At that moment, the crashing waves ceased. While big waves continued to roll 40 to 50 yards (meters) away from the shore, the water near the beach became a great calm.
The Boy With a Balloon – July 22, 2023
But then she saw the balloon on his back. The balloon was so big that she could not see his legs. Then the balloon popped. Mother could see Voya's legs.
Sabbath Test – July 29, 2023
The principal said the date could not be changed because it had never been changed before. She said Marta was the first person to ask for the test to be changed.
Praying for No Rain – August 5, 2023
"Good morning, children!" Teacher said. "Who has something to thank God for today? Who has something that they want to ask God for today."
Roses and Angels – August 12, 2023
Below her tummy, the roses were black and dead. Black dead roses lay on her legs. Black dead roses lay on her feet.
Oranges and Lemons – August 19, 2023
Ryszard's brow creased with worry. He would give anything in the world for an orange or a lemon for his dear wife.
Salads and Sausages – August 26, 2023
Aleksa was even more surprised when she saw vegan sausages for the first time. She ate meat sausages at home, and she had never seen sausages made from plants.
A Small Missionary – September 2, 2023
Aleksa stopped moving in her seat. She stopped fidgeting. stopped wiggling. She sat nice and still like a well-mannered girl should sit as she thought about what Anna had said.
Piano, Pathfinders, and Jesus – September 9, 2023
Emilia liked the camporee very much! She liked sleeping in a tent for a whole week.
Praying for a Mosquito – September 16, 2023
But, unfortunately, she couldn't switch on the light. Father slept poorly. If she woke him up, he would not be able to sleep again.
God of Red Beets – September 23, 2023
"My son will never again attend these lessons about pagan gods," she told Kreves' first-grade teacher, Teacher Lolita. "I don't agree with this foolishness.
A Totally New Girl – September 30, 2023
"You're wrong," she said. "These children are running now, but who knows what will happen to them later. If they do not accept God, maybe some of them will not be in heaven.
Also: Download Sabbath School Mission Story for adult – 3rd Quarter 2023 (PDF)