The Bible Quiz Challenge: How Well Do You Know the Apostles?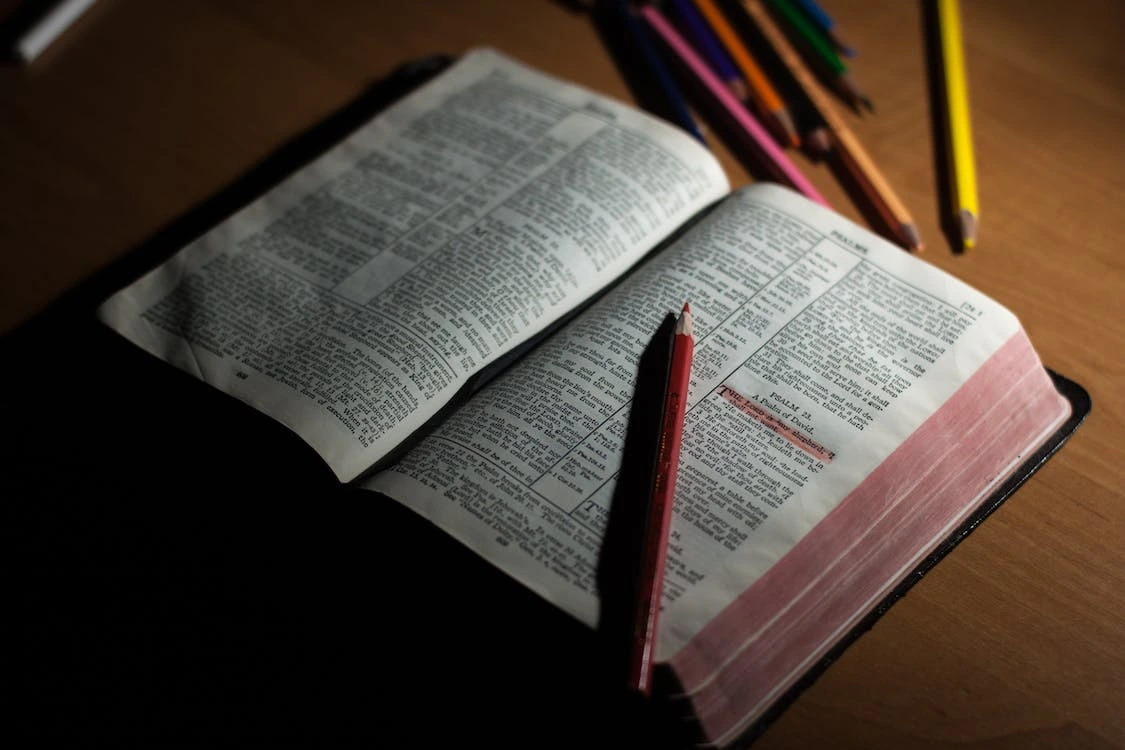 Welcome to the "Bible Quiz Challenge: How Well Do You Know the Apostles?" In this event, we'll delve into the lives of the apostles who played a crucial role in establishing Christianity. The apostles were witnesses to Jesus' ministry, and this quiz will test your knowledge of their stories and contributions. From fishermen to tax collectors, their diverse backgrounds and experiences shaped the early church. Get ready to explore their journeys, learn from the Scriptures, and deepen your appreciation for their enduring impact. Let's embark on this journey of fellowship, learning, and reflection as we honor the apostles' dedication to spreading the Good News. Enjoy the quiz and celebrate their remarkable legacy!
Question
1. Who was known as the "doubting" disciple?
2. Which apostle was a tax collector before becoming a disciple?
3. Who was the first apostle chosen by Jesus?
4. Which apostle betrayed Jesus?
5.Who was the apostle known as the "Son of Thunder"?
6.Which apostle was a tentmaker by trade?
7. Who preached a sermon on the Day of Pentecost that led to the conversion of many?
8. Which apostle wrote most of the New Testament books?
9.Which apostle was known for raising a young man named Eutychus from the dead after he fell from a window?
10.Who was the apostle that initially doubted Jesus' resurrection until he saw the wounds?
11.Which apostle was a fisherman by trade and the brother of Andrew?
12.Who was chosen to replace Judas Iscariot among the Twelve Apostles?
13. Which apostle was known for his close friendship with Jesus and reclined next to him at the Last Supper?
14. Who was an apostle but not one of the original twelve, and is known for his dramatic conversion experience?
15. Which apostle was a physician by profession?
16.Which apostle wrote the Book of Revelation?
17.Which apostle was nicknamed "Cephas," which means "rock"?
18. Which apostle was known for his exceptional knowledge of Jewish law and was a Pharisee before becoming a follower of Jesus?
19. Which apostle was known for his skill as a mediator and was instrumental in resolving the dispute over circumcision in the early church?
20. Who was the apostle known for denying Jesus three times before His crucifixion?
Answers
1. Thomas John 20:24-29
"Now Thomas, one of the Twelve, was not with the disciples when Jesus came. So the other disciples told him, 'We have seen the Lord!' But he said to them, 'Unless I see the nail marks in his hands and put my finger where the nails were, and put my hand into his side, I will not believe.'"
2.Matthew (also known as Levi) Matthew 9:9
"As Jesus went on from there, he saw a man named Matthew sitting at the tax collector's booth. 'Follow me,' he told him, and Matthew got up and followed him."
3. Peter (Simon) Matthew 4:18-20
"As Jesus was walking beside the Sea of Galilee, he saw two brothers, Simon called Peter and his brother Andrew. They were casting a net into the lake, for they were fishermen. 'Come, follow me,' Jesus said, 'and I will send you out to fish for people.' At once they left their nets and followed him."
4. Judas Iscariot Matthew 26:14-16, 47-50
"Then one of the Twelve—the one called Judas Iscariot—went to the chief priests and asked, 'What are you willing to give me if I deliver him over to you?' So they counted out for him thirty pieces of silver. From then on Judas watched for an opportunity to hand him over."
(Also, read Matthew 26:47-50 for the betrayal scene.)
5. James, son of Zebedee and his brother John Mark 3:17
"James son of Zebedee and his brother John (to them he gave the name Boanerges, which means 'sons of thunder')."
6.Paul (Saul)Acts 18:2-3
"There he met a Jew named Aquila, a native of Pontus, who had recently come from Italy with his wife Priscilla, because Claudius had ordered all Jews to leave Rome. Paul went to see them, and because he was a tentmaker as they were, he stayed and worked with them."
7. Peter Acts 2:14-41 (This passage contains Peter's sermon and the conversion of many.)
8. Paul Various Pauline epistles such as Romans, Corinthians, Galatians, Ephesians, etc.
9. Paul Acts 20:7-12 (This passage describes the incident of Eutychus falling from a window and being raised to life by Paul.)
10. Thomas John 20:24-29 (Same passage as Question 1)
11. Peter (Simon) Matthew 4:18-20
12. Matthias Acts 1:23-26
"So they nominated two men: Joseph called Barsabbas (also known as Justus) and Matthias. Then they prayed, 'Lord, you know everyone's heart. Show us which of these two you have chosen to take over this apostolic ministry, which Judas left to go where he belongs.' Then they cast lots, and the lot fell to Matthias; so he was added to the eleven apostles."
13.John John 13:23-25
"One of them, the disciple whom Jesus loved, was reclining next to him. Simon Peter motioned to this disciple and said, 'Ask him which one he means.' Leaning back against Jesus, he asked him, 'Lord, who is it?'"
14. Paul (Saul) Acts 9:1-19 (This passage describes Paul's conversion on the road to Damascus.)
15. Luke Colossians 4:14
"Our dear friend Luke, the doctor, and Demas send greetings."
16.John Revelation 1:1
"The revelation from Jesus Christ, which God gave him to show his servants what must soon take place. He made it known by sending his angel to his servant John."
17. Peter (Simon) John 1:42
"And he brought him to Jesus. Jesus looked at him and said, 'You are Simon son of John. You will be called Cephas' (which, when translated, is Peter)."
18. Paul (Saul) Philippians 3:4-6
"though I myself have reasons for such confidence. If someone else thinks they have reasons to put confidence in the flesh, I have more: circumcised on the eighth day, of the people of Israel, of the tribe of Benjamin, a Hebrew of Hebrews; in regard to the law, a Pharisee; as for zeal, persecuting the church; as for righteousness based on the law, faultless."
19. James, the son of Alphaeus (often referred to as James the Less)
20.Peter (Simon)