Overcoming Self-Doubt: Trusting in God's Plan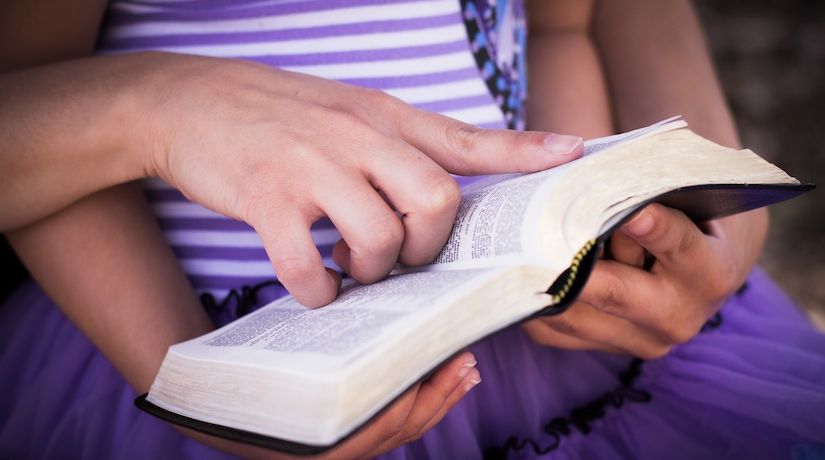 Introduction
Brothers and sisters in Christ, I am deeply humbled to stand before you today to discuss a topic that has touched the hearts and minds of believers throughout history. The theme of our sermon today is "Overcoming Self-Doubt: Trusting in God's Plan." Self-doubt is a common human experience that can cripple our faith, hinder our growth, and obstruct God's intended path for our lives. But, through a deep understanding of the Word of God, we can find the strength to overcome self-doubt and trust in His divine plan for us.
As we embark on this spiritual journey, let us begin by turning our hearts and minds to the Holy Scriptures, where we will find guidance, comfort, and inspiration to overcome self-doubt and embrace God's plan for our lives.
I. The Nature of Self-Doubt
A. Self-Doubt's Origin
Self-doubt often finds its roots in our human limitations and the influence of the world. In the book of Genesis, we read about Adam and Eve's doubt in God's goodness, leading them to disobey His command in the Garden of Eden (Genesis 3:1-6). Their doubt gave birth to sin, and it has plagued humanity ever since.
B. The Consequences of Self-Doubt
Self-doubt can manifest in various ways, such as fear, anxiety, and a lack of confidence. It hinders our spiritual growth, limits our potential, and keeps us from living out God's plan for our lives. The Apostle Paul describes this inner struggle in Romans 7:19-24, highlighting the human conflict between the desire to do good and the presence of sin and doubt within us.
II. God's Assurance in His Word
A. God's Unchanging Promises
Despite our self-doubt, God's Word provides unwavering assurances of His love, care, and faithfulness. Psalm 34:17-18 reminds us that the Lord is close to the brokenhearted and saves those who are crushed in spirit. In the face of our doubts, God offers a stable foundation upon which we can build our faith.
B. God's Plan and Purpose
In Jeremiah 29:11, we find a promise that has brought hope to countless believers: "For I know the plans I have for you, declares the Lord, plans for welfare and not for evil, to give you a future and a hope." This verse emphasizes that God's plan for us is one of hope and purpose, even when we doubt our own abilities.
III. Overcoming Self-Doubt through Faith
A. The Power of Faith
Hebrews 11:1 defines faith as "the assurance of things hoped for, the conviction of things not seen." Faith is the antidote to self-doubt, for it allows us to trust in God's plan even when we cannot see it clearly. In Matthew 17:20, Jesus teaches that even faith as small as a mustard seed can move mountains.
B. Replacing Doubt with Confidence
2 Timothy 1:7 tells us, "For God gave us a spirit not of fear but of power and love and self-control." We must replace our self-doubt with confidence in God's strength working through us. Philippians 4:13 reminds us that we can do all things through Christ who strengthens us.
IV. Learning from Biblical Figures
A. Moses: A Reluctant Leader
Moses, one of the most significant figures in the Bible, initially doubted his ability to lead the Israelites out of Egypt (Exodus 3:11). However, with God's guidance and support, he overcame his self-doubt and fulfilled his purpose, leading God's people to freedom.
B. Gideon: An Unlikely Hero
Gideon, in Judges 6:15, questioned God's choice when called to save Israel from oppression. But as he trusted God, he went on to lead the Israelites to victory, demonstrating that God can use even the most unlikely of individuals for His plan.
C. David: A Man After God's Heart
Also- Sermon II: Living a Life of Integrity: Honesty and Character
King David, despite his many flaws and failures, held steadfast in his trust in God. In 1 Samuel 17, when he faced the giant Goliath, he overcame self-doubt with faith in God's strength, proving that God can transform ordinary people into extraordinary vessels of His plan.
V. Practical Steps to Overcoming Self-Doubt
A. Prayer and Meditation
Philippians 4:6-7 encourages us, saying, "Do not be anxious about anything, but in everything by prayer and supplication with thanksgiving, let your requests be made known to God. And the peace of God, which surpasses all understanding, will guard your hearts and your minds in Christ Jesus." Prayer and meditation on God's Word provide the foundation for overcoming self-doubt.
B. Surrounding Ourselves with a Supportive Community
Proverbs 27:17 teaches that "iron sharpens iron, and one man sharpens another." In moments of self-doubt, a supportive Christian community can uplift and encourage us, helping us to trust in God's plan for our lives.
C. Taking Steps of Faith
As James 2:17 reminds us, "So also faith by itself, if it does not have works, is dead." When we doubt, we can demonstrate our faith by taking small steps towards God's plan. As we see God's faithfulness, our self-doubt will diminish.
VI. God's Plan is Perfect
God's plan for each of us is uniquely designed to fulfill His purpose and bring Him glory. Even in moments of self-doubt, we must remember that God is in control, and His plan is perfect. Proverbs 16:9 states, "The heart of man plans his way, but the Lord establishes his steps." Our doubts do not hinder His purpose; they merely challenge us to trust more deeply.
VII. Conclusion
In closing, overcoming self-doubt and trusting in God's plan for our lives is a journey that all believers undertake. Our faith is tested, but it can grow stronger through our struggles with doubt. As we align our hearts and minds with God's Word, we find comfort and reassurance in His promises. We can look to biblical figures like Moses, Gideon, and David, who, despite their self-doubt, fulfilled God's purpose.