10 Days of Prayer: January:10-20, 2024 – Day 3 (PDF)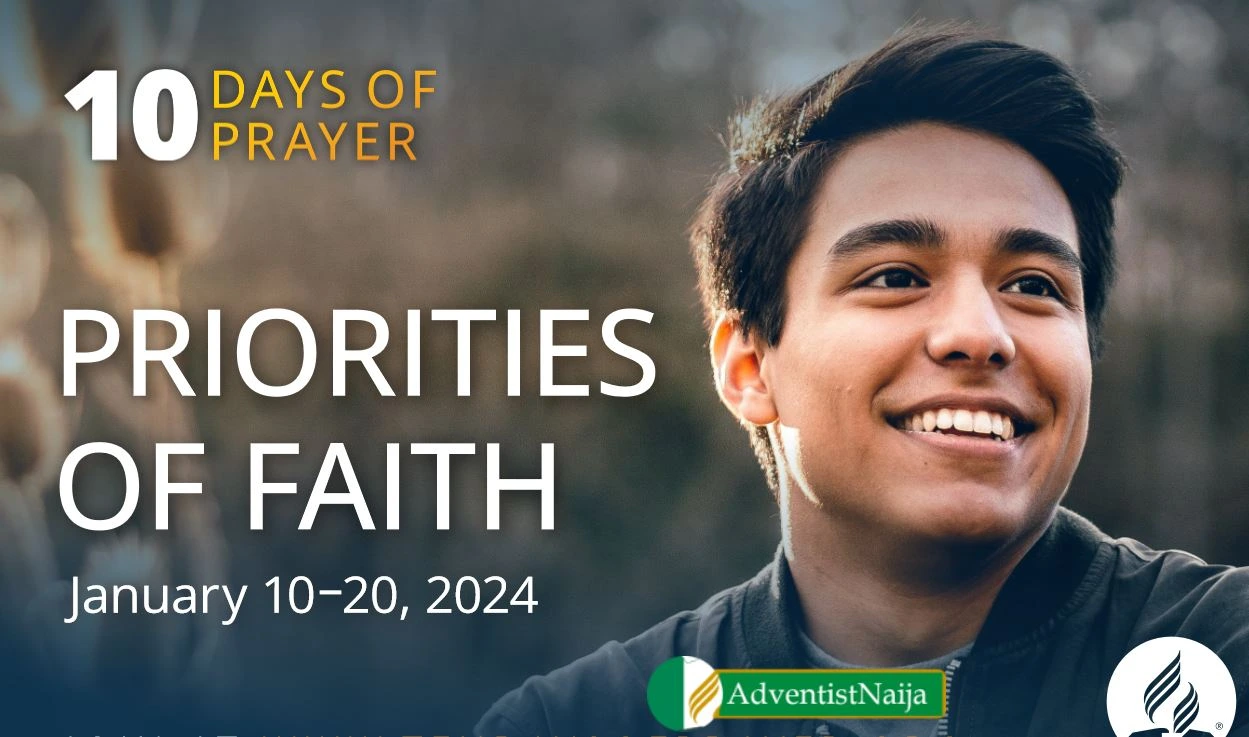 Day 3 Ten Days of Prayer — THE BLESSING OF WAITING
"Be still, and know that I am God" (Psalm 46:10, ESV)
The Biblical Virtue of Slowing Down
In an age of constant movement and noise pollution, nothing is more critical than stillness and quiet. In our hectic modern life, daily urgencies demand our attention. We have become accustomed to a fast-food mentality where we expect things the quickest possible way. We have forgotten how to wait patiently, and this impatience can leak into our spiritual walk with devastating effects. The visual impulses and acoustic distractions of this hyper-connected age make it even harder to slow down and become still.
Learning to wait in quietness and focusing our thoughts on divine matters as we talk with God may seem like a strange practice for many people today, but it is a biblical virtue that needs to be revived. Cultivating a quiet space that is not crowded with other urgencies and preserving unclaimed time is crucial to connecting with God. To slow down, to sit still, to breathe, to remind ourselves of God's tender care, to patiently wait, and not to get nervous if God does not immediately answer our prayers—these are arts that we need to learn afresh.
Previous – DAY 2
Next – DAY 4
Click HERE to download the full material
Day 3 Ten Days of Prayer
More Prayer Suggestions
Thanks and Praise: Give thanks for specific blessings and praise God for His goodness.
Confession: Take a few minutes for private confession and thank God for His forgiveness.
Guidance: Ask God to grant wisdom for current challenges and decisions.
Our Church: Pray for regional and world church needs (see separate sheet with requests).
Local Requests: Pray for current needs of church members, family, and neighbors.
Listen and Respond: Take time to listen for God's voice and respond in praise or song.