Top 5 Seventh Day Adventist Church App You Must Have in 2023
In this article, our team will be revealing the top 5 App you must have on your Smartphone.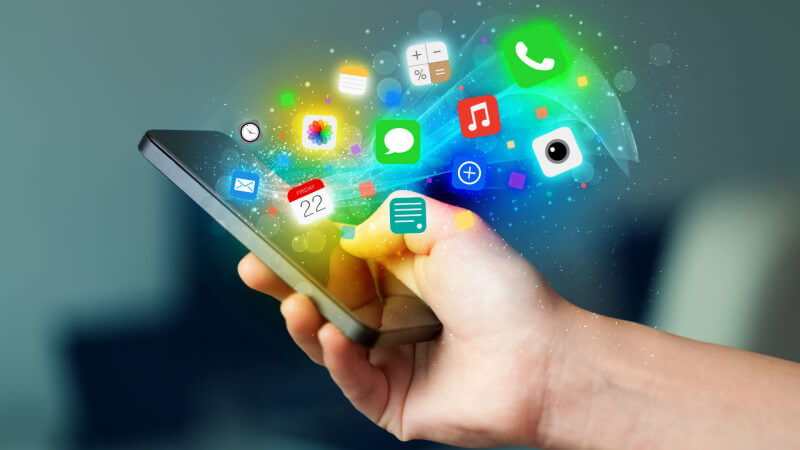 The Seventh Day Adventist Church is an organized denomination that runs almost the same program worldwide. Organization, groups, individuals have created so many App that can be used in churches, homes and offices. In this article, we will be revealing the top 5 App you must have on your Smartphone.
1. Adventist Hymnal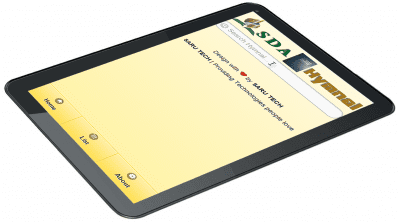 The SDA hymnal contains 695 hymns and I don't need to tell you the importance of these hymns. You can now take your Adventist hymnal wherever you go by downloading it in your android or IOS device.
All App contains the standard hymns of the Seventh Day Adventist Church.
Optional
Lyrics and Tunes for all the SDA Hymns
A Total of about 3900+ hymns and Tunes.
Hymns in English, Spanish, French and Portuguese
Global Search: Allows you to search a song's title across multiple books.
Save to Favourites: Create you favourite list of hymns.
Send a song via Email
Sort hymns list by number or title.
Download Hymn tunes or music for Offline listening.
Contemporary Hymns (English)
Old Edition and more
2. Sabbath School Lesson
The Seventh Day Adventist Church have the same topic or reading in a given week, as each quarter of the year has a different theme that reflects Bible, doctrinal, or church lifestyle teachings.
This SDA App makes studies easier because you can take it wherever you go.
Key features
It is Free
Sabbath School quarterlies for the current and previous three quarters
Enables you to take notes
After updates, it works offline
KJV can be downloaded with it
3. EGW Writings 1/2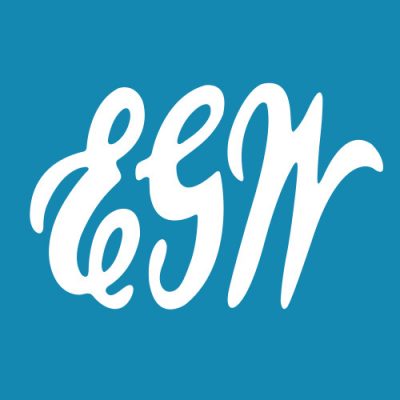 This Adventist app is a very special app as a Seventh Day Adventist. This App enables you to read and search the complete published writings of Ellen G. White
Material
121 Ellen G. White titles
6-volume Ellen G. White biography
17 Ellen G. White Devotionals
167 Ellen G. White Pamphlets
5,000 Ellen G. White Periodical articles
8386 Letters and Manuscripts File
12 Ellen G. White Miscellaneous Collections
21-volume Ellen G. White Manuscript Releases
King James Version Bible
1828 Noah Webster's American Dictionary
Key features
Read or search either online or offline.
Copy and paste text into other applications.
Search for words or "phrases" in the entire EGW library or KJV Bible.
Daily Devotional Readings.
Sync reading and listening history with iCloud.
Live streaming of available MP3 audio books in all languages.
It is available in 9 languages: Chinese, English, French, German, Italian, Portuguese, Romanian, Russian, and Spanish.
The Study Centre allows you to create topical folders for bookmarks, highlights, and for creating your own notes and lots more.
4. Bible With EGW Comments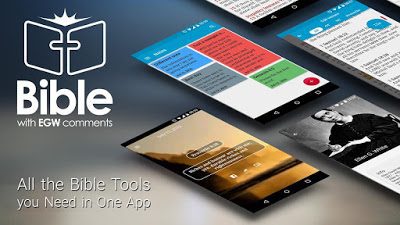 We picked this Adventist App in our top 5 Seventh Day Adventist Church App because it enhances your Bible study with so many resources. We urge you to download this App as soon as possible.
Key Features
EGW Comments
Add your own Bible commentary
Google Drive sync
Words of Christ in Red
Bible Colour Maps
28 Fundamental Beliefs
Daily Reading Plans
User-Friendly Navigation and Verse Locating
Dark and Light themes
Highlight Verses
Copy or Share Verses
Create Notes
Android Wear Support
Clean UI and Ad-free
This Bible currently only supports English text
5. Everything SDA
This SDA App contains everything you will love to have in an App. If you are a Seventh Day Adventist or you have interest in the church, then we urge you to download this Adventist App.
Key features
SDA hymnal
Sabbath School for children and adult
SS RSS Feed
Amazing facts presents
Adult SS Audio
28 Beliefs
More…
Bible Quiz Questions and Answers from all Books of the Bible