10 Days of Prayer: January 11-21, 2023 (Download Material)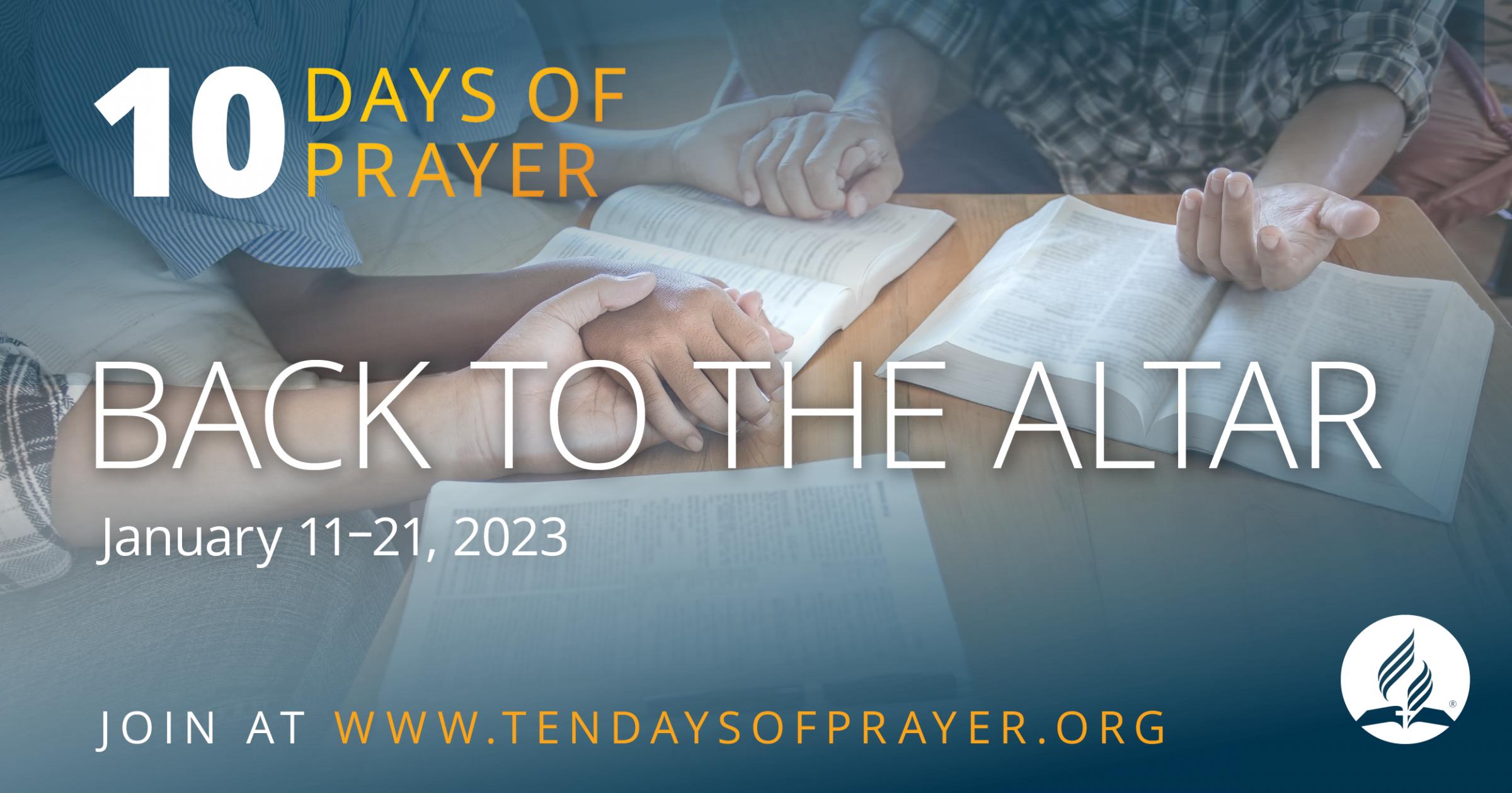 Hello Adventists, the time for prayers is here again. Every January, churches in over a hundred countries join hands together to fast and pray. The Ten Days experience cannot be quantified. Hearts are surrendered, souls convicted, and prayer requests have been answered.
2023 Ten Days of Prayer will start on the 11th of January to the 21st of January, 2022.
"But the hour is coming, and now is, when the true worshipers will worship the Father in spirit and truth; for the Father is seeking such to worship Him."
John 4:23, NKJV
Suggested Times for Each Prayer Session
Keep your prayer time simple so the group can focus on actually praying. How much time you spend on each section will vary. The following
guide is just a suggestion:
Welcome and introduction: 2 – 5 minutes
Read devotional (in daily prayer guide): 5 minutes
Pray through the verses in "Praying God's Word" (in daily prayer guide): 10 – 15 minutes
Pray about the items in "More Prayer Suggestion
Download 2023 Materials
Or you can download the individual PDF files