50 Romans Bible Quiz For Youth Programs With Answers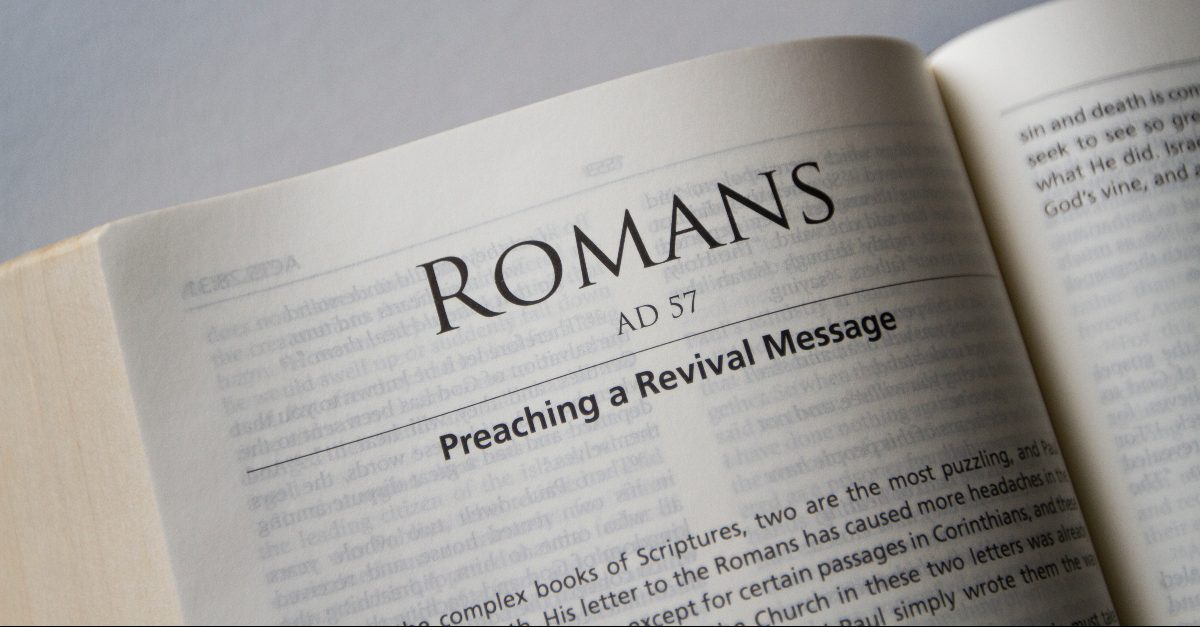 The book of Romans is the sixth book of the new testament. It is one of the epistles of apostle Paul. The bible quiz for youth below will show how much you know about the book of Romans. Although it was designed for youths, adults are also free to participate.
Check out the answers immediately after the questions. Share your results in the comment section below, and don't forget to share with your friends!
Questions.
1. Who wrote the book of Romans?
2. How many chapters are in the book of Romans?
3. The faith of the Romans were spoken of throughout the whole _______.
4. For there is no respect of persons with who?
5. According to Romans 2vs13, who will be justified?
6. For the name of God is blasphemed among the ______ through you, as it is written.
7. For when the Gentiles, which have not the law, do by nature the things contained in the law, these, having not the law, are a law unto themselves. Where was the law of the Lord written on the Gentiles?
8. Which people were committed as oracles of God?
9. According to Romans 3vs10, How many are righteous?
10. How many have sinned and come short of the glory of God?
11. A man is justified by ______ without the deeds of the law.
12. Abraham believed God, and it was counted unto him for what?
13. Blessed are they whose iniquities are forgiven, and whose sins are covered. Which book beside Romans is this text found?
14. ______ is the man to whom the Lord will not impute sin.
15. Because the law worketh wrath: for where no law is, there is no _______.
16. Who is regarded as the father of us all?
17. Who was made the father of many nations?
18. We glory in tribulations also: knowing that tribulation worketh ________.
19. But God commendeth his love toward us, in that, while we were yet sinners, who died for us?
20. By how many men did sin entered the world?
21. Where sin abounded, what did much more abound?
22. In 6vs4, Christians were advised to walk in newness of _______.
23. What is the wages of sin?
24. What is the gift of God?
25. Therefore, there is now no _______ for those who are in Christ Jesus.
26. What do those who live in the flesh focus their minds on according to chapter 8?
27. What does being spiritually minded give?
28. Those who are in the flesh can please God. True or False?
29. For as many as are led by the Spirit of God, these are _______ of God.
30. According to chapter 8, can the suffering of this present time be worthy to be compared with the glory which shall be revealed in us? Yes or No?
31. Yet in all these things we are more than _____ through Him who loved us.
32. What works together for good to those who love God?
33. Who makes intercessions for the saints according to the will of God?
34. "Behold, I lay in ______ a stumbling stone and rock of offense, And whoever believes on Him will not be put to shame."
35. Who is the end of the law?
36. For "whoever calls on the name of the Lord shall be _______."
37. How ______ are the feet of those who [b]preach the gospel of peace.
38. So then faith comes by hearing, and hearing by the ________ of God.
39. According to 11vs25, where will the deliverer come out of?
40. For of Him and through Him and to Him are all _______, to whom be glory forever. Amen.
41. What is our reasonable service according to 12vs1?
42. Love should be without _______.
43. Bless those who persecute you; bless and do not _________.
44. Repay no one evil for _______.
45. Do not be overcome by evil, but overcome evil with ________.
46. Therefore whoever resists the authority resists the ordinance of ______.
47. Do what is ______, and you will have praise from the same.
48. Owe no one anything except to love one another, for he who loves another has fulfilled the ______.
49. One person esteems one day above _______; another esteems every day alike.
50. Let each of us please his ________ for his good, leading to edification.
Answers
1. Apostle Paul
2. 16
3. World 1vs8
4. God 2vs11
5. doers of the law
6. Gentiles 2vs24
7. Their hearts 3vs15
8. Jews 3vs2
9. None
10. All 3vs23
11. Faith 3vs28
12. righteousness. 4vs3
13. Psalm 32vs1
14. Blessed 4vs8
15. transgression 4vs15
16. Abraham 4vs16
17. Abraham
18. Patience 5VS3
19. Christ 5vs8
20. one 5vs12
21. grace 5VS20
22. Life
23. Death
24. Eternal life
25. condemnation 8VS1
26. things of the flesh
27. life and peace.
28. False 8vs8
29. sons 8vs14
30. No 8vs18
31. conquerors 8vs37
32. All things 8vs28
33. The Holy Spirit 8vs27
34. Zion 9vs33
35. For Christ is the end of the law for righteousness to everyone who believes. 10vs4
36. saved 10vs12
37. beautiful 10vs15
38. word 10vs17
39. Zion
40. things 11vs36
41. Presenting our bodies a living sacrifice, holy, acceptable to God.
42. hypocrisy
43. curse 12v14
44. evil 12vs17
45. good 12vs21
46. God 13vs2
47. good 13vs3
48. law 13vs8
49. another 14vs5
50. neighbor 15vs2