40 Philippians Bible Quiz For Youth Programs With Answers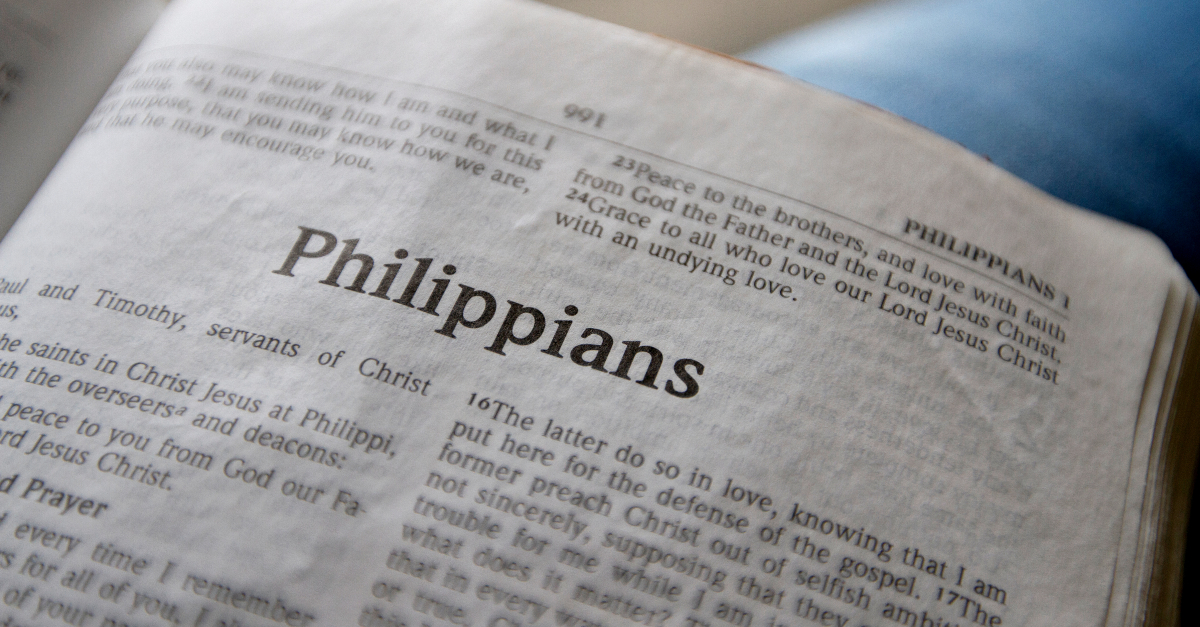 The book of Philippians is one of the epistles of Apostle Paul. How well do you know the book of Philippians? The bible quiz below will show you how much you know the book of Philippians, although it was compiled for youths adults are free to participate.
Do well to share with your family and friends.
Questions
1. Who wrote the book of Philippians?
2. Paul was in prison when he wrote the epistle. True or False?
3. How many chapters are in the book of Philippians?
4. For to me to live is Christ, and to die is _______.
5. Being ________ of this very thing, that he which hath begun a good work in you will perform it until the day of Jesus Christ.
6. According to Philippians 1vs10, what things were the Philippians encouraged by Paul to approve?
7. And this I pray, that your ______ may abound yet more and more in knowledge and in all judgment.
8. Only let your ________ be as it becometh the gospel of Christ.
9. The imprisonment of Paul made other followers to be bold in preaching the gospel. True or False?
10. According to Paul, to live is what?
11. For unto you it is given in the behalf of Christ, not only to believe on him, but also to ________ for his sake.
12. Let nothing be done through ________ or vainglory.
13. Let this ______ be in you, which was also in Christ Jesus.
14. Jesus was in the same reputation as God but allowed himself to be made in the likeness of man. True or False?
15. What should bow at the name of Jesus?
16. For it is ________ which worketh in you both to will and to do of his good pleasure.
17. Do all things with murmurings and disputing. True or False?
18. Who did Paul promise to send to the Philippians according to chapter 2vs19?
19. Who was sick nigh unto death but was healed?
20. Who was obedient unto death?
21. What did Paul advise the Philippians to beware of?
22. Paul was from the tribe of Joseph. True or False?
23. Paul was circumcised on the _________ day?
24. But what things were gain to me, those I counted _______ for Christ.
25. That I may know him, and the power of his_________, and the fellowship of his sufferings, being made conformable unto his death.
26. I press toward the _______ for the prize of the high calling of God in Christ Jesus.
27. Work out your own salvation with fear and _________.
28. How should Christians work out their salvation?
29.  For our ________is in heaven; from whence also we look for the ________, the Lord Jesus Christ.
30. Who shall change our vile body, that it may be fashioned like unto his glorious body?
31. The Philippians were encouraged to ________ in the Lord always.
32. What should be made known unto all men?
33. How should our request be made known onto the Lord?
34. What shall keep your hearts and minds through Christ Jesus?
35. For I have learned, in whatsoever state I am, therewith to be ________.
36.  I can do all things through Christ which _________ me.
37. But my God shall supply all your need according to his_______ in glory by Christ Jesus.
38. What does Paul say Christians should "stand fast in"?
39. Now unto God and our______ be glory for ever and ever. Amen.
40.The ______ of our Lord Jesus Christ be with you all. Amen.
Answers
1. Paul
2. True
3. 4
4. gain Philippians 1vs21
5. confident Philippians 1vs6
6. excellent things
7. love Philippians1vs9
8. conversation Philippians 1vs27
9. True Philippians 1vs14
10. Christ Philippians 1vs21
11. suffer Philippians 1vs29
12. strife Philippians 2vs3
13. mind Philippians 2vs5
14. True
15. Every knee Philippians 2vs10
16. God Philippians 2vs13
17. False
18. Timotheus
19. Epaphroditus
20. Jesus
21. Beware of dogs, beware of evil workers, beware of the concision. Philippians 3vs2
22. False From the tribe of Benjamin Philippians 3vs5
23. 8th
24. loss Philippians 3vs7
25. resurrection Philippians 3vs10
26. mark Philippians 3vs14
27. trembling Philippians 2VS12
28. fear and trembling Philippians 2vs12
29. conversation, Saviour Philippians 3vs20
30. Jesus Christ
31. Rejoice Philippians 4vs4
32. Moderation
33. prayer and supplication with thanksgiving 4vs6
34.And the peace of God, which passeth all understanding, shall keep your hearts and minds through Christ Jesus. Philippians 4vs7
35. content
36. strengtheneth Philippians 4VS13
37. riches Philippians 4VS19
38. THE lORD Philippians 4VS1
39. Father
40. grace