2 Timothy Bible Quiz Questions For Youth Programs With Answers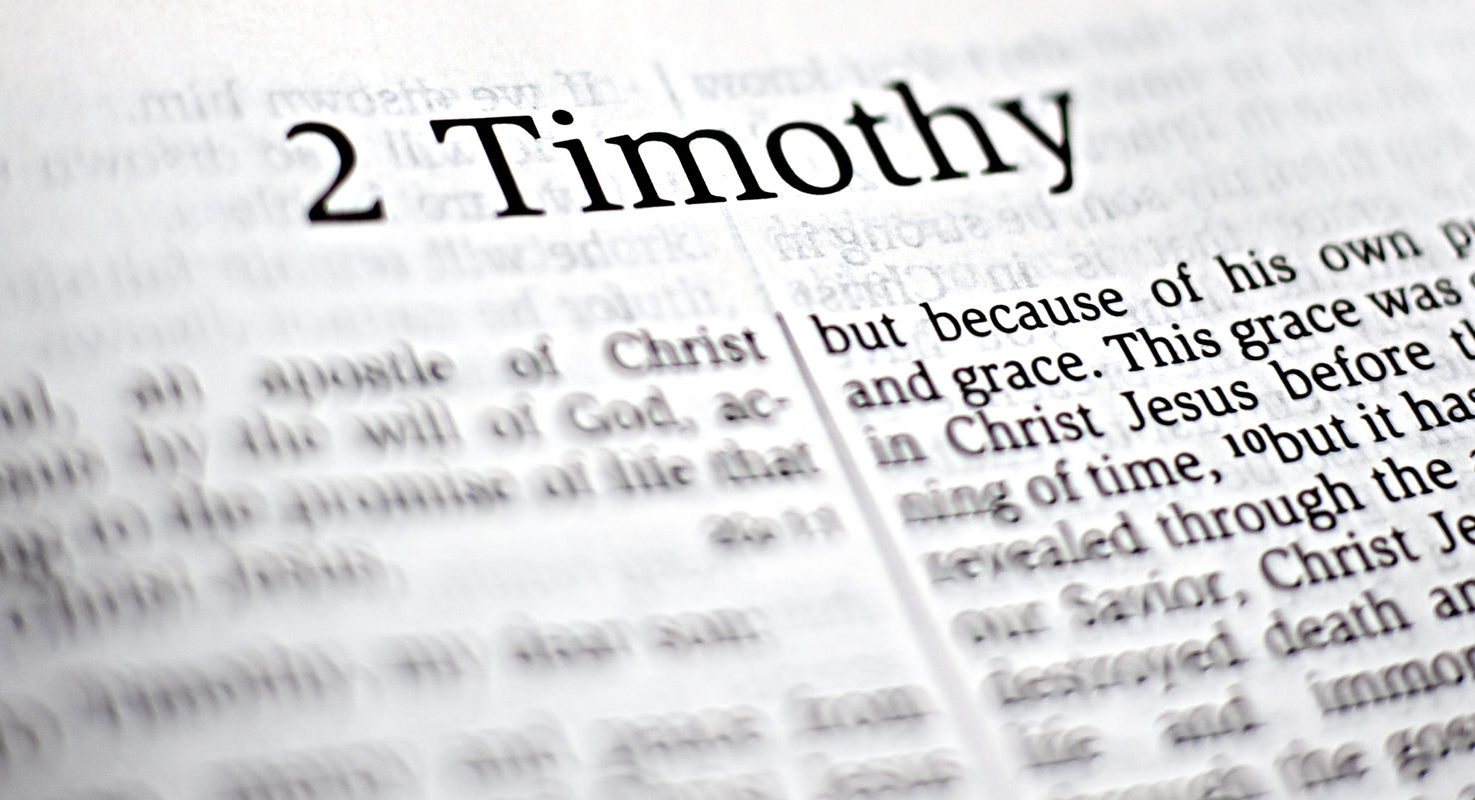 The book of 2 Timothy was Paul's epistle that was addressed to Timothy. This book is considered the last book he wrote before his death. How well do you know the book of 2 Timothy? Although it was designed for youths, adults are free to participate.
Feel free to share with friends and family members.
Questions
1. Who was the book of 2 Timothy addressed to?
2. Who was the mother of Timothy?
3. Who was the grandmother of Timothy?
4. For God has not given us a spirit of fear, but of power and of love and of a sound mind. Where is this text found?
5. Paul was appointed as a teacher of the Gentiles. True or False?
6. Complete the text, For I know whom I have believed and am persuaded that He is able to keep what I have ________ to Him until that Day.
7. Mention 2 people that turned away from Paul in Asia?
8. Who took care of Paul despite being in chains?
9. For God has not given us a spirit of _______, but of power and of love and of a sound mind.
10. Timothy's mother did not have genuine faith. True or False?
11. ________ was the seed of David?
12. Why did Paul decide to endure the sufferings and chains?
13. If we are faithless, He remains faithful; He cannot deny Himself. Who was referred to here?
14. Be diligent to present yourself _______ to God, a worker who does not need to be ashamed, rightly ________ the word of truth.
15. Hymenaeus and Philetus were faithful believers. True or False?
16.The Lord knows those who are His," and, "Let everyone who names the name of [g]Christ depart from ___________.
17. Flee also youthful lusts; but pursue __________, faith, love, ________ with those who call on the Lord out of a pure heart.
18. _______ and _______ resisted Moses.
19. Mention two places where Paul suffered persecution.
20. Why was the scriptures given?
Answers
1. Timothy
2. Eunice 1vs5
3. Lois 1vs5
4. 2 Timothy 1vs7
5. True 2 Timothy 1vs11
6. committed 2 Timothy1vs12
7. Phygellus and Hermogenes. 2 Timothy1vs15
8. Onesiphorus 2 Timothy1vs16
9. fear
10. False
11. Jesus
12. Therefore I endure all things for the sake of the elect, that they also may obtain the salvation which is in Christ Jesus with eternal glory. 2 Timothy2vs13
13. Christ Jesus
14. approved, dividing 2vs15
15. False, they rejected the truth. 2vs17-18
16. iniquity, 2 Timothy2vs19
17. righteousness, peace, 2 Timothy2vs22
18. Jannes and Jambres 2 Timothy3vs8
19. Antioch and Lystra
20. All Scripture is given by inspiration of God, and is profitable for doctrine, for reproof, for correction, for instruction in righteousness, that the man of God may be complete, thoroughly equipped for every good work. 2 Timothy3vs16-17