10 Days of Prayer: January:10-20, 2024 – Day 10 (PDF)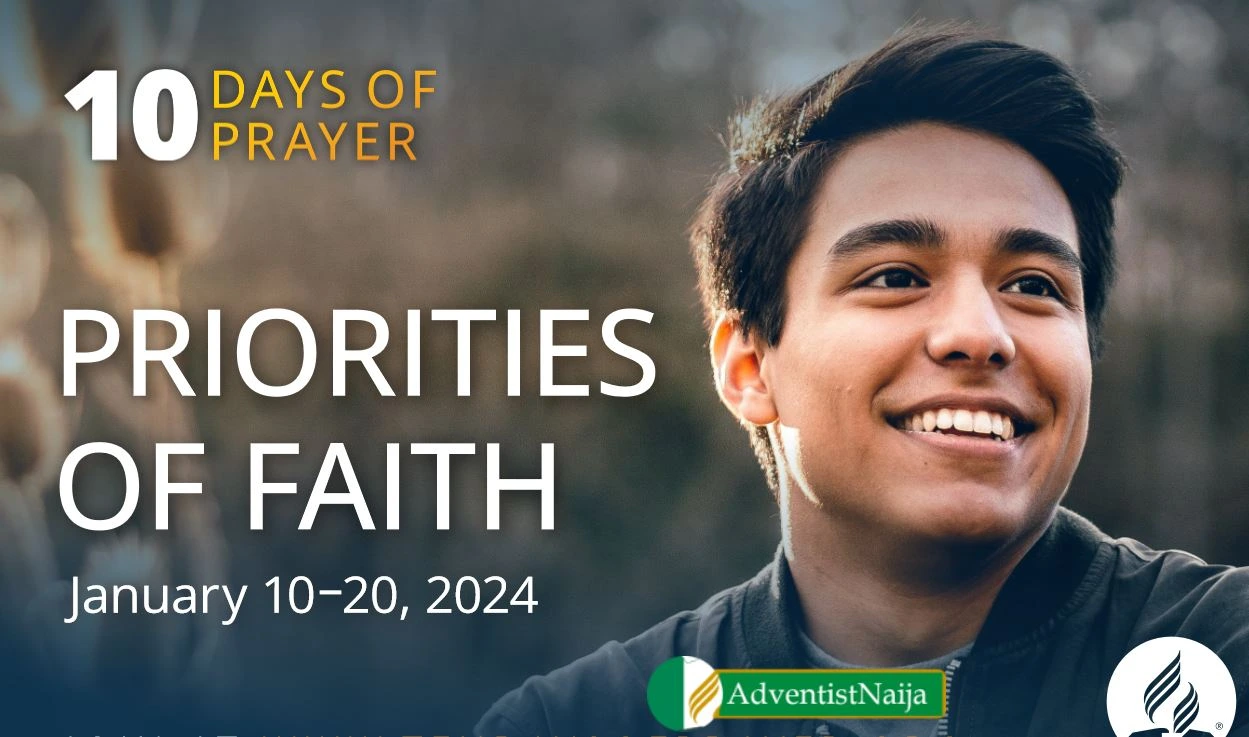 DAY 10 — BE RICH IN WHAT MATTERS — BE MORE ANALOG
"And let us consider how to stir up one another to love and good works, not neglecting to meet together, as is the habit of some, but encouraging one another, and all the more as you see the Day drawing near." (Heb. 10:24, 25, ESV)
Analog Spirituality
Biblical spirituality is analog, not digital. It is based on personal and tangible practices between real people and the living God. Tangible things are by their very nature analog, not virtual. While the God of the Bible is invisible to the human eye, He has called us to practice very specific analog things that express our relationship with Him. Take our works, for example. The practical things we do for God or for other human beings are always analog in character. Or think about our Sabbath observance.
To keep the Sabbath holy involves several specific analog practices like rest or worship. Resting from our mundane activities and making choices that reflect the holiness of the Sabbath day is never a virtual experience; it is always analog. This holds true for worship experiences in fellowship with real human beings in church on Sabbath mornings. While it is possible to join a digital worship service via the Internet, the ultimate worship experience finds fulfillment in analog commitments and participation with real people in physical places. Practical and real acts of kindness, grace, forgiveness, compassion, awe, and adoration are meaningful only when we experience them analog. No virtual reality can replace or surpass an analog human touch, kiss, helping hand, the comfort of a heartfelt embrace, the joy of physically felt laughter, or the firmness of a welcoming handshake. You cannot celebrate the practice of foot-washing, or eating and drinking the emblems of communion virtually. What Jesus has instituted through His own example is to be
remembered physically in a way we can touch and taste.
Previous – DAY 9
Click HERE to download the full material
Day 10 Ten Days of Prayer