2023 Stewardship Revival Week: November 25-December 2 (PDF)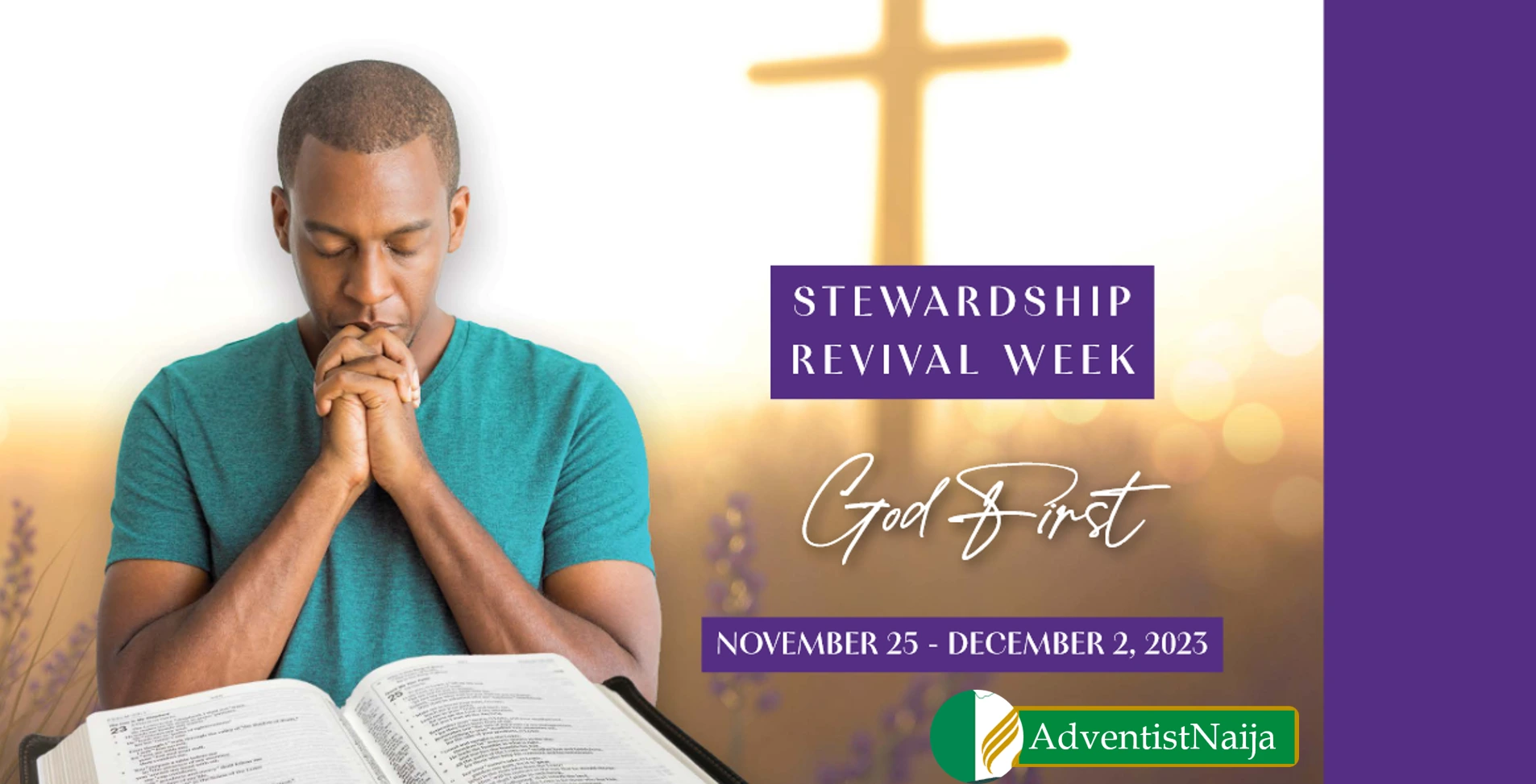 Adventist Stewardship Revival Week is an annual event observed by the Seventh-day Adventist Church that focuses on the concept of stewardship. Stewardship, in this context, refers to the responsible management and utilization of resources, including time, talents, finances, the environment, and more, as a reflection of one's gratitude to God.
During Stewardship Week, which is typically held in early November, Seventh-day Adventists emphasize the biblical principles of stewardship and its relevance to everyday life. The week often involves various activities, sermons, seminars, workshops, and outreach programs aimed at educating church members about the importance of stewardship and encouraging them to apply these principles in their lives.
The week might highlight topics such as financial responsibility, environmental conservation, health and wellness, volunteering, and giving back to the community. The aim is to inspire individuals to reflect on their blessings and consider how they can utilize their resources in ways that honor God and benefit others.
Each year, the focus and specific activities during Adventist Stewardship Week might vary, but the overarching goal remains consistent: to promote a culture of mindful and purposeful stewardship among Seventh-day Adventists and within their communities.
2023 SRW will take place from November 25th to December 2nd 2023. The theme is God First.
The GodFirst Stewardship Revival Week is an annual initiative of the GC Stewardship Ministries to invite the global membership to renew their commitment to God as stewards.
Stewardship Revival Week For Adult (PDF)
---
Stewardship Revival Week For Children (PDF)
---
For Adult SRW (PowerPoint)