Pathfinder Club: Voyager Achievement Class – Curriculum Requirement & Developed Resources (PDF)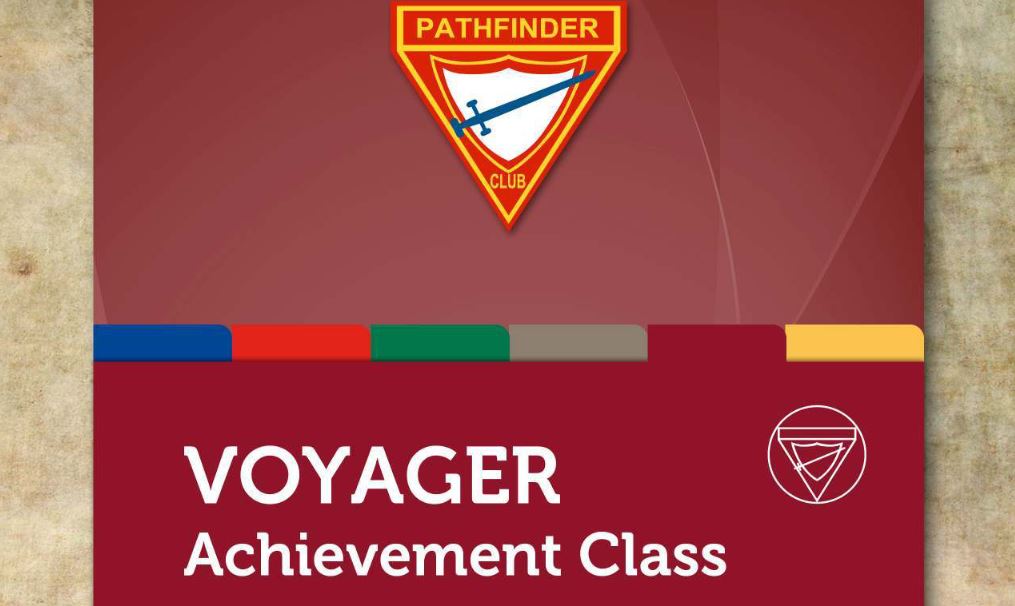 Voyager Achievement Class is the first class in a Pathfinder Club that Develop leadership potential.
The Objectives are:
• Provide climate for fellowship and acceptance.
• Choose a Christian lifestyle.
• Learn to evaluate life and its meaning from the Christian perspective.

General Requirements are:
Be a teenager 14 years of age, and/or in grade 9 or its equivalent.
Through memorization and discussion, explain the meaning of the Adventist Youth Pledge.
Be an active member of Pathfinders.
Select and read three books of your choice from the Teen Book Club list.