30 Galatians Bible Quiz For Youth Programs With Answers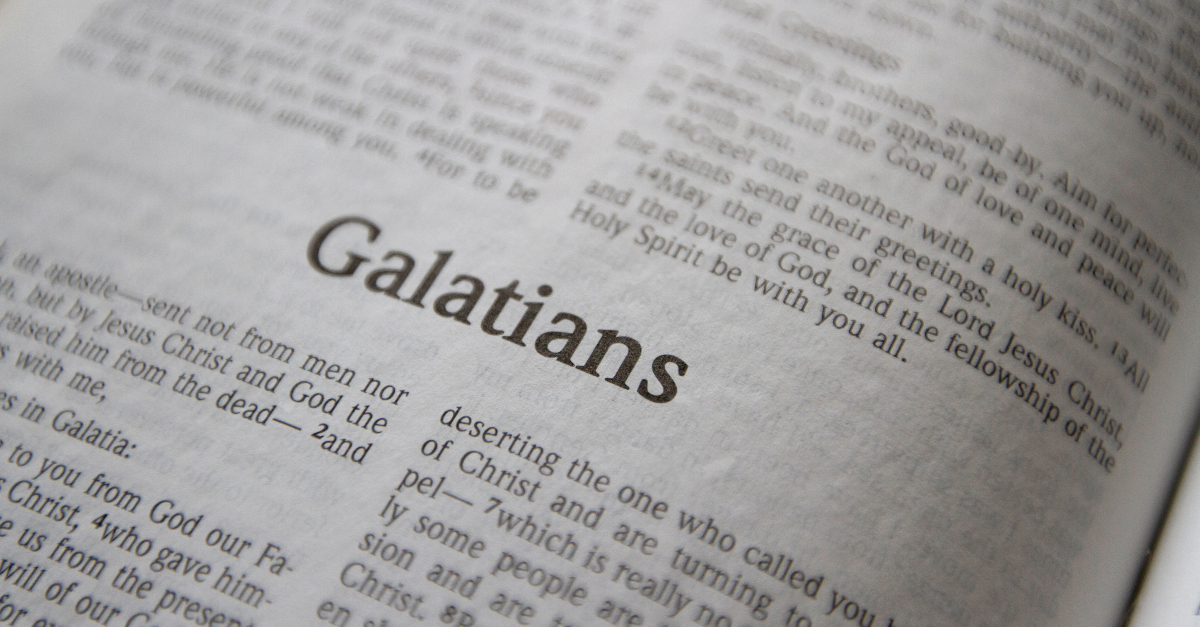 The book of Galatians is one of the epistles of Apostle Paul. How well do you know the book of Galatians? The bible quiz below will show you how much you know the book of Galatians, although it was compiled for youths adults are free to participate.
Do well to share with your family and friends.
Questions
1. Who wrote the book of Galatians?
2. How many chapters are in the book of Galatians?
3. Who gave himself for our sins, that he might deliver us from this present evil world?
4. How many days did Paul stay with Peter at Jerusalem?
5. Complete this statement, he which persecuted us in times past now _______ the faith which once he destroyed.
6. If any man preach any other gospel unto you than that ye have received, let him be _______.
7. Paul was exceedingly zealous of the traditions of his fathers. True or False?
8. Paul was called to preach Christ among the heathen. True or False?
9. Who was the Lord's brother?
10. Titus was a Jew, True or False?
11. James, Cephas, and John were pillars to the gospel. True or False?
12. I am ______ with Christ: nevertheless I live; yet not I, but Christ liveth in me: and the life which I now live in the flesh I live by the faith of the Son of God, who loved me, and gave himself for me.
13. I do not frustrate the grace of God: for if righteousness come by the law, then Christ is dead in _______.
14. What was causing argument in the Galatians congregation?
15. Even as _______ believed God, and it was accounted to him for righteousness.
16. But that no man is justified by the law in the sight of God, it is evident: for, The just shall live by ________.
17. Who was made a curse for us?
18. But before faith came, we were kept under the _______.
19. For as many of you as have been ________ into Christ have put on Christ.
20. We are all one in Christ. True or False?
21. But when the _________ of the time was come, God sent forth his Son, made of a woman, made under the law.
22. Now we, brethren, as _______ was, are the children of promise.
23. Cast out the bondwoman and her son: for the son of the bondwoman shall not be heir with the son of the freewoman. Who was the free woman being referred to here?
24. What is the other name for mount Sinai in Arabia?
25. For we through the Spirit wait for the _______ by faith.
26. A little _______ leaveneth the whole lump.
27. Thou shalt love thy ________ as thyself.
28. List 5 works of the flesh.
29. List 5 fruit of the Spirit.
30. Be not deceived; God is not mocked: for whatsoever a man soweth, that shall he also _________
Answers
1. Paul
2. 6
3. Jesus Christ 1vs4
4. 15 days 1vs15
5. preacheth 1vs23
6. accursed 1VS9
7. True 1vs14
8. True
9. James 1vs19
10. False 2vs3
11. True
12. crucified 2vs20
13. vain 2vs21
14. Circumcision 2vs12
15. Abraham
16. Faith 3vs11
17. Christ
18. Law 3vs23
19. baptized 3vs27
20. True
21. fullness 4vs4
22. Isaac 4vs28
23. Sarah
24. Agar
25. hope of righteousness 5vs5
26. leaven 5vs9
27. neighbor 5vs14
28. Adultery, fornication, uncleanness, lasciviousness,Idolatry, witchcraft, hatred, variance, emulations, wrath, strife, seditions, heresies, Envyings, murders, drunkenness, revellings.
29. love, joy, peace, longsuffering, gentleness, goodness, faith, Meekness, temperance:
30. Reap