David and Goliath Bible Quiz Questions and Answers for Youth Programs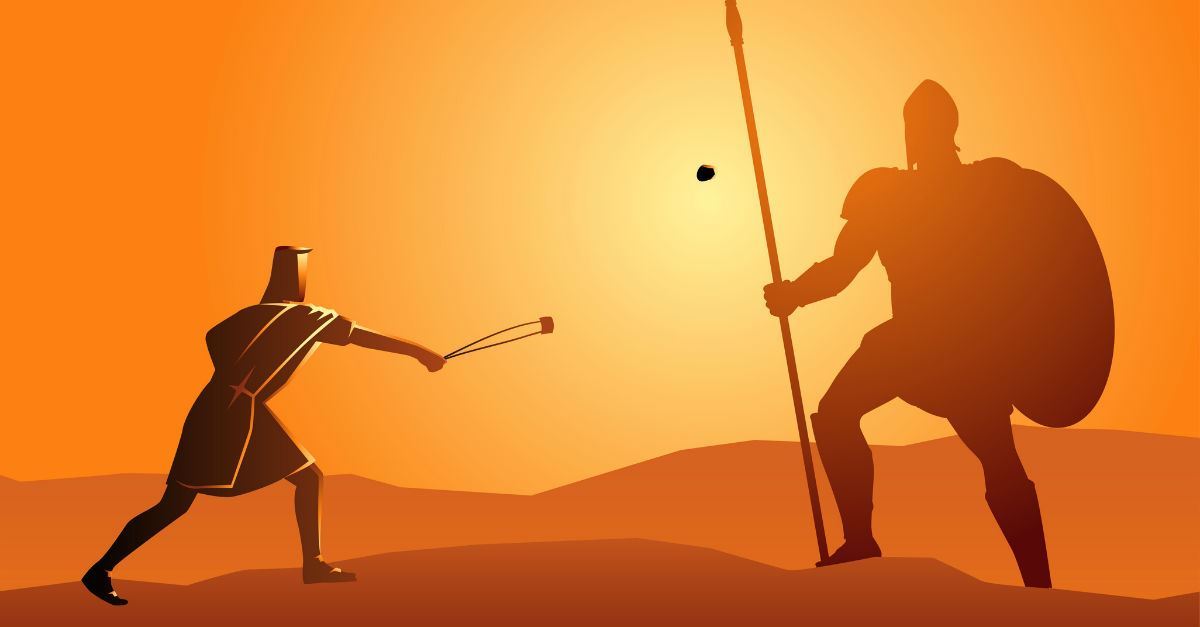 How well do you know the story of David and Goliath? David a little shepherd boy fights against giant Goliath. The Bible quiz for youth below will show how much you about the story. Although it was designed for youths, adults are also free to participate.
Check out the answers immediately after the questions. Share your results in the comments below, and don't forget to share with your friends!
You can also get Bible quiz questions and answers from all books of the Bible
David and Goliath Bible quiz questions
1. Who was the champion of the Philistine?
2. Goliath was from where?
3. The height of Goliath was _____?
4. The helmet of Goliath was made of Gold. True or false?
5. What was the weight of Goliath's coat armor?
6. The iron point in Goliath's Javelin weighed _____
7. How many sons of Jesse followed Saul to war?
8. David took care of his father's _____ at Bethlehem
9. Goliath abused the children of Isreal for how many days?
10. When ever the Isrealites see Goliath they were terified and ____ away?
11. What was promised to any Isrealite that could defeat Goliath?
12. What was Goliath's statement when he saw David?
13. David took ____ smooth stones and a sling to fight Goliath?
14. David struck Goliath on his _______.
15. David when to fight Goliath depending on God. True or False
Answers
1. Goliath 1 sam 17vs4
2. Gath 17vs4
3. His height was six cubits and a span. 17vs4
4. False. Bronze 17vs5
5. a coat of scale armor of bronze weighing five thousand shekels 17vs5
6. six hundred shekels 17vs6
7. 3 17vs 13
8. Sheep 17vs15
9. 40 days 17vs16
10. Ran away
11. The king will give great wealth to the man who kills him. He will also give him his daughter in marriage and will exempt his family from taxes in Israel." 17vs25
12. He said to David, "Am I a dog, that you come at me with sticks?" 17vs43
13. 5
14. forehead 17vs49
15. True
David and Goliath Bible quiz